Sampling Ports and Probes SAMswivel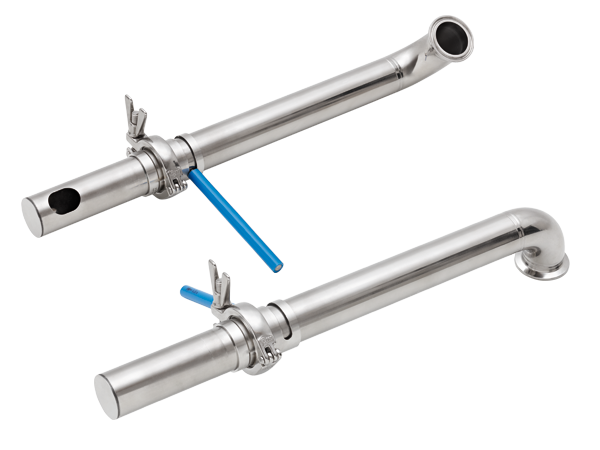 Sampling Ports and Probes
Within their product range "Sampling Ports and Probes", REMBE® Kersting has developed the SAMswivel. This sampler is suitable for a wide variety of industrial applications. Whether it's food, feed, plastics, funnels, silos or containers, the SAMswivel offers nearly limitless possibilities.
The device is characterized by its simple assembly and offers versatile applications. Sampling is enabled by manually opening the sampler, ensuring flexibility in various application areas. In addition, the SAMswivel can be operated either manually or pneumatically, depending on the specific requirements and preferences of the user. These features make the SAMswivel a versatile and user-friendly tool for sampling in a variety of industrial contexts.
Functionality
For sampling with the SAMswivel, the sampler is integrated into the process in such a way that the sample opening is directed downwards. As soon as a sample is to be taken, this is rotated using a handle outside the process. This is done either manually or pneumatically, depending on the version. As soon as the opening is facing upwards, the sample tube fills completely with material, until the opening is moved downwards again. A collection bottle is mounted under the SAMswivel to collect the sample.
Options