Flow metering MicroFlow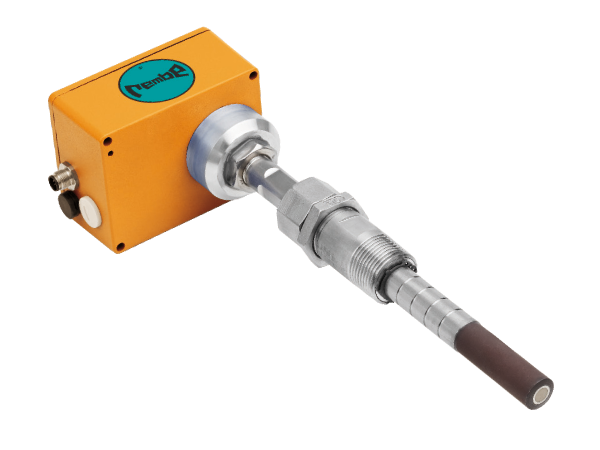 Dust-free. Reliable. Durable.
The MicroFlow is the ideal device for monitoring and controlling secondary fuels, as well as for limit value monitoring and mass balancing. It reliably and with long-term stability measures the mass flow of pneumatically conveyed bulk solids in metallic pipelines. The MicroFlow operates largely independent of temperature and pressure, making it suitable for measuring small quantities as well. Thanks to its non-contact measurement method, mechanical wear is eliminated.
This device is excellent for mass flow measurement of pneumatically conveyed powders. Additionally, it is capable of detecting idling and blockages in pipeline systems. The MicroFlow allows for dust-free inline monitoring.
Due to its design, the sensor is robust, reliable, and durable. Since it does not protrude into the pipeline, mechanical wear is eliminated. Furthermore, the device is maintenance-free. The easy calibration via a WLAN interface completes the user-friendly overall image of the MicroFlow.
Operation
The sensor uses microwaves for measurement and emits a measurement frequency from its front end. The reflected signal is used to measure the mass flow using a patented method and output as an analog signal proportional to the mass flow. Evaluation is done using software included in the delivery.