Containment Sampler SAMsafe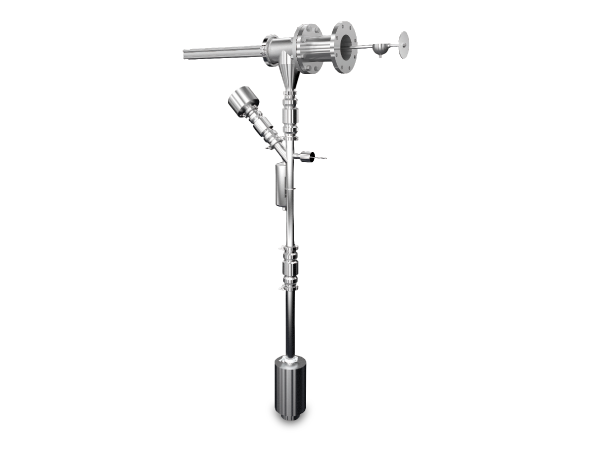 Sampling of toxic substances.
OEB4. Approved. Certified. Safe.
Sampling in containment areas poses significant challenges for users. On the one hand, the system must remain constantly closed due to the toxic media it contains, on the other hand, it needs to be opened for sampling. To overcome these difficulties, REMBE® Kersting offers an automated inline sampling system that provides maximum safety and comfort, thereby enhancing the efficiency of process management.
This system prevents the escape of toxic substances, which is crucial for the safety of the users. At the same time, the gentle sampling procedure ensures maximum protection of the product. The guaranteed tightness in the process ensures the integrity of the system and reliable handling of the toxic media. Another advantage is that the sample size can be determined by the size of the cup, allowing precise control of the sampling process. All these features contribute to precise and efficient process management.
Functionality
In the containment sampler, the sampling is carried out by the cup sampler SAMglide p. The sample is further transported through the sampling system. The sampling point and the sample collection point are separated from the ongoing process by pneumatic pinch valves, whose tightness has been tested according to DIN 12266-1 P12 leak rate A including a protocol. Overpressures from the process line are monitored in the sample interchamber using a pressure transmitter - approved according to ATEX product line 2014/34/EU. The filter system for pressure compensation of the intermediate chamber corresponds to filter class H13. In addition, the containment sampler includes a compressed air storage tank with a safety circuit to keep the pneumatically operated pinch valves closed in case of pressure drop. At the end of the sampling process, the samples are collected in an endless liner system with a hose length of 20 meters and packaged for safe transport. Certified according to PED and TA Luft.
Options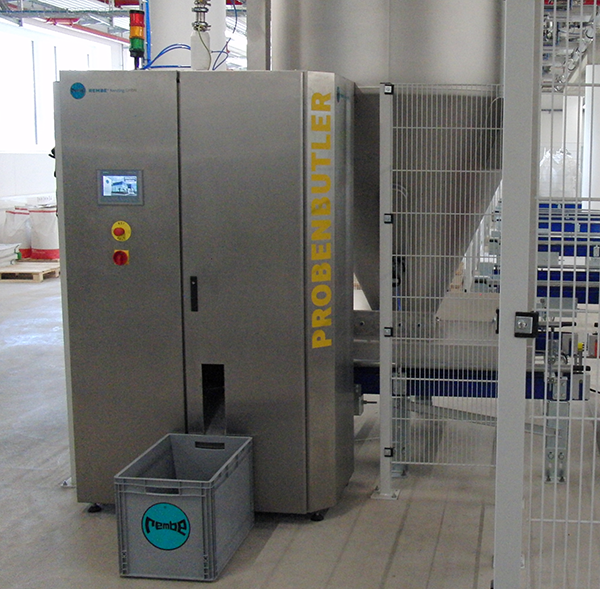 Automatic Sampling System SAMbutler
The secure process management for the entire sampling is ensured through connections with contamination-free conveyor systems and analysis options.