Sampling nozzle SAMtasty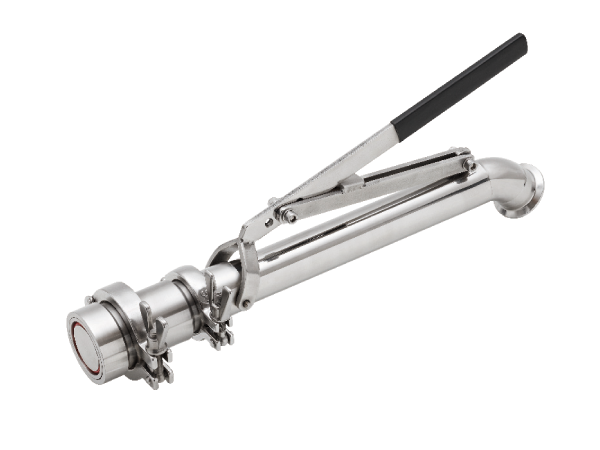 Sampling from pneumatic conveying lines.
Sampling from pneumatic conveying lines can often pose a challenge for companies. REMBE® Kersting has tackled this challenge and developed the SAMtasty as part of their product line "sampling nozzles & probes". The SAMtasty offers a wide range of applications in various industrial sectors, from food to animal feed, making it a highly flexible solution for almost any application.
The SAMtasty can be installed in both horizontal and vertical pipelines and allows flexible sampling through manual opening of the sampler. Moreover, it is specifically designed for use in pneumatic pipelines. This combination of flexibility, diversity, and adaptability makes SAMtasty an ideal solution for sampling from pneumatic conveying lines in a variety of industrial sectors.
Functionality
The SAMtasty can be installed in both horizontal and vertical conveying lines. For sampling, the lever is operated. This causes the inlet probe of the SAMtasty to drive into the upward-flowing bulk material stream. Inside the inlet probe is an opening that captures part of the flowing material. This material flows through the sample tube into the sample collection system, like the SAMflat. The flow of the material to be sampled continues until it is stopped by operating the lever again. In the pneumatic version, handling is done using two cylinders.
Options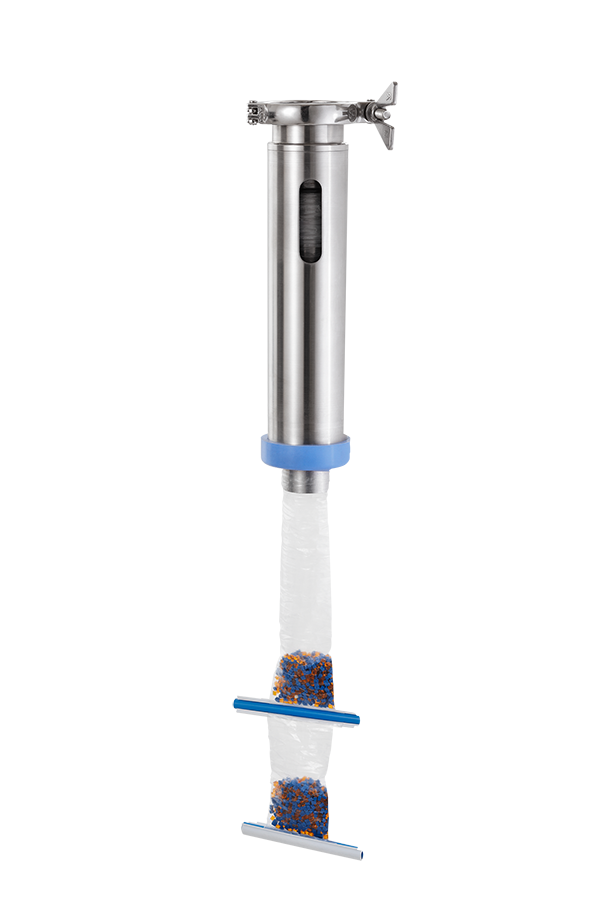 Sample collection system SAMflat
The professional sample collection systems SAMflat for a wide range of materials.