BigBag sampling system SAMbag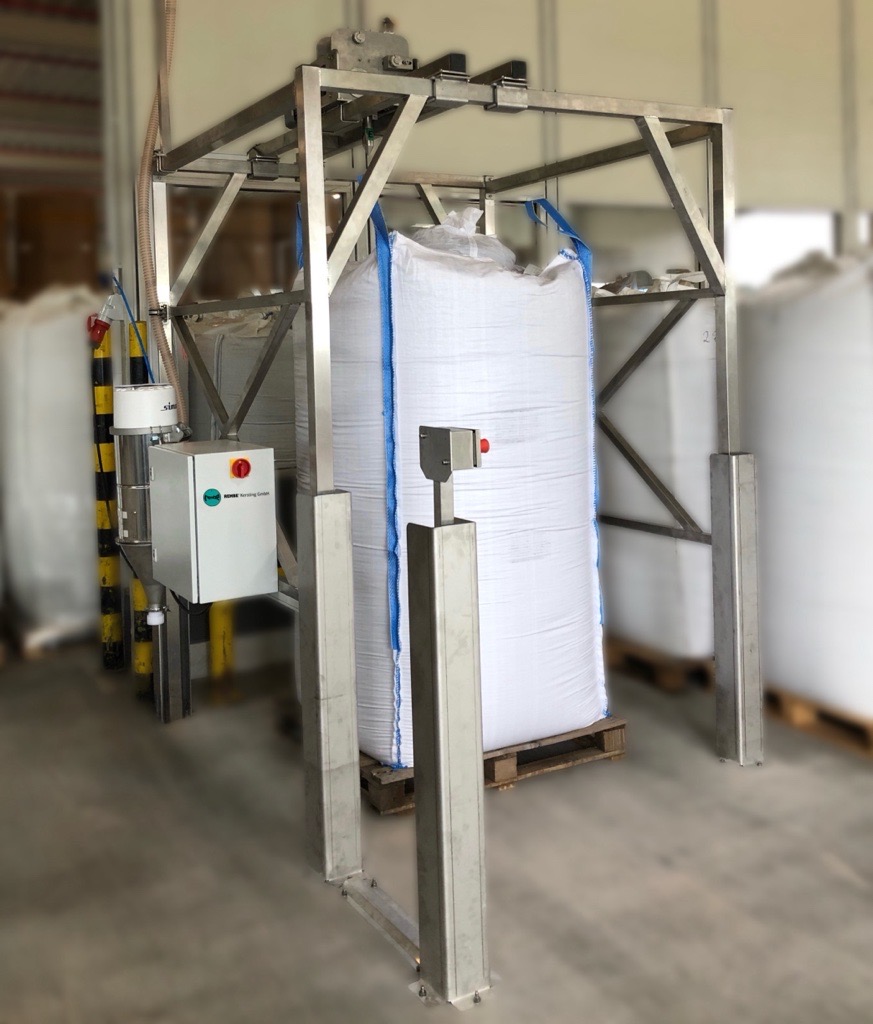 Versatile application for any bulk material
The fundamental approach of the SAMbag sampling system is to take a sample. This can be particularly challenging with fine powders such as milk powder, as they can easily adhere. However, with the SAMbag, convenient, fast, and representative sampling is possible while minimizing the risk of cross-contamination.
Made of stainless steel, this device can handle even very fine powders. With its low dead space and low maintenance properties, achieved through automatic container and filter cleaning, the SAMbag ensures minimal cross-contamination and preserves product integrity. Additionally, the SAMbag considers particle size during sampling, ensuring a representative sample.
The SAMbag sampling system is highly versatile and can be used for nearly any bulk material, such as sugar, sand, or plastic granules. Therefore, it is an essential tool in various application areas.
The sample can be transported directly to the collection container and possibly even directly to the laboratory, saving time and reducing handling steps. Furthermore, the system is low maintenance, as unlike manual augers or hand samplers, there is no need for laborious cleaning.
Even larger sample quantities (>5 liters) are possible, eliminating the need for transfer and mixing of samples. The high conveying capacity of the SAMbag allows for faster sampling, saving time for personnel and expediting goods reception processes.
Cross-contamination or sample contamination, as can occur with screw conveyors, is eliminated. Additionally, the sample is protected and not crushed.
The SAMbag ensures that the entire sample, including very fine and coarse materials, ends up in the collection container. Additionally, the device offers the advantage of automatic lance positioning.
Options