Flow metering C-LEVER®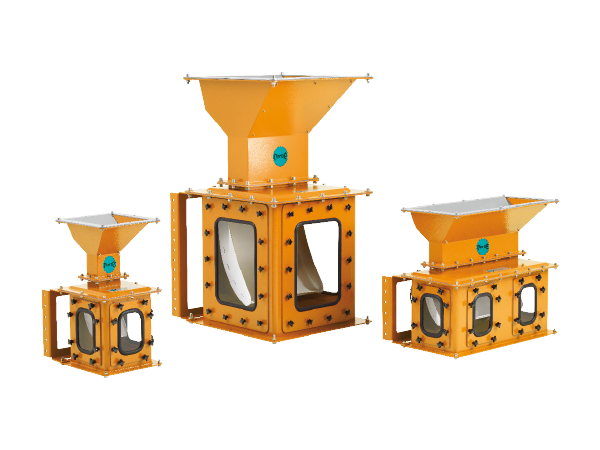 Economical product usage with the C-LEVER®
Whether it's pre-loading into a truck or blending of products, the C-LEVER® ensures accurate mass measurement of powders and bulk materials. The C-LEVER® is the optimal device for inline mass flow measurement. The measuring chute captures the precise conveying quantity and transmits it to the transmitter. Due to its low height, installation is not only space-saving but also quick and cost-effective. Secure processes despite different bulk densities with the REMBE® Kersting C-LEVER®. Mass flow measurement technology for free-flowing bulk materials that can adapt to a wide range of process conditions.
Operation
The C-LEVER® principle is based on a globally unique and patented measurement method. This enables highly accurate, friction-compensating mass flow measurement of the bulk material, which is gravimetric - that is, free-falling. Even with various properties of the bulk material, a measurement accuracy of up to 99.5%* is achieved (minimum throughput of 50 kg/h, minimum material density of 0.3 t/m³).
* With authorized product guidance by the customer or through a REMBE® Kersting inlet. All accuracy specifications refer to the upper range value.
Customer testimonial
"We have various sizes of C-LEVER® in use within our fertilizer production. We were particularly convinced by its robustness and ease of handling. Together with the professionals from REMBE®, we were able to refine our measurements, which saves us real money."
Karsten Henning (Master of Measurement and Control Workshop at K+S Kali)
Options