Cup sampler SAMglide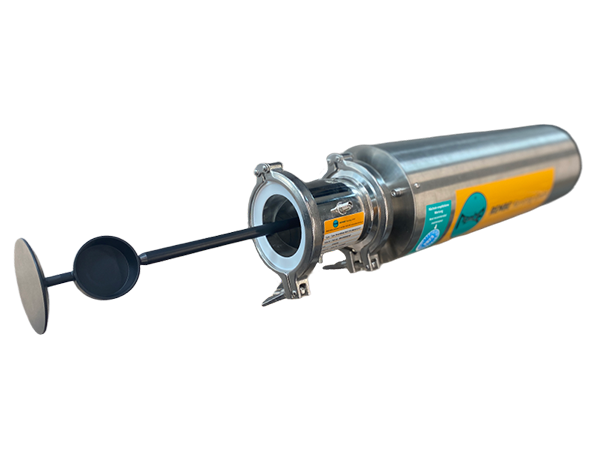 Automated sampling of bulk solids.
Cup samplers are specifically designed for sampling free-falling materials and offer a range of advantages. They allow for maximum preservation of the product as the sample is not influenced during extraction. This is particularly important in bagging systems, chutes, and fall pipes, where they are typically used.
Another advantage of cup samplers is that the sample quantity can be determined by the size of the cup, allowing for precise control over the extracted amount. Additionally, cup samplers are designed to be easily integrated into various installation situations, making them even more versatile in their application.
A notable feature of cup samplers is that they maintain the full cross-section of the fall pipe. This ensures unobstructed material flow, enabling precise process control. Furthermore, they contribute to waste reduction by delivering a representative and unadulterated sample. With these characteristics, cup samplers provide an efficient and effective solution for sampling free-falling materials.
Structure and Technical Details of the Cup Sampler
The following illustrations depict the structure of the SAMglide GMP cup sampler.
The pneumatic sampler is mounted to the process using the supplied welding flange. It is controlled by the included electro-pneumatic control system. With its simple design and easy disassembly, the sampler is well-suited for hygienic applications. The sampler is made entirely of stainless steel. The extracted material is transported directly to the sample receiver via a pipeline.
Options