EVA HighEnd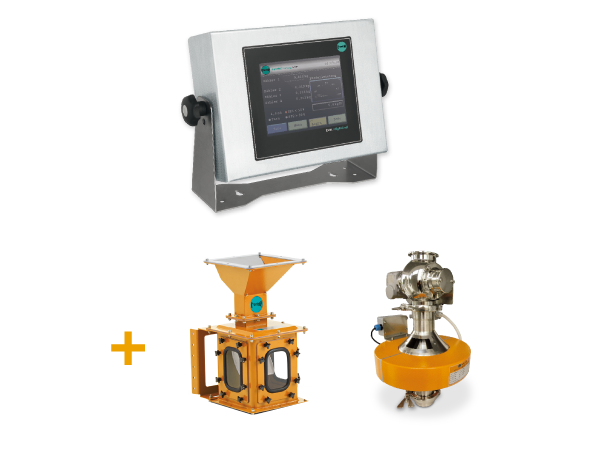 Transmitter for dynamic measurement.
Reliable measurement results.
The EVA HighEnd is a transmitter specifically developed for dynamic measurements by REMBE® Kersting. The evaluation unit is mainly used in combination with measurement devices within flow measurement. Therefore, the application areas are diverse.
Functionality
The EVA HighEnd stores and provides data, such as the current delivery rate or the total amount conveyed, with utmost accuracy. It offers adjustable inputs and outputs, counting contacts, as well as the industry-standard interfaces RS232, Ethernet, USB, or optionally Profibus DP for secure system integration via standard interfaces. The calibration of the measurement is done resource-efficiently with reference weights and eliminates the need for additional calculations.
Options