Sampling from mixers SAMscrewtasty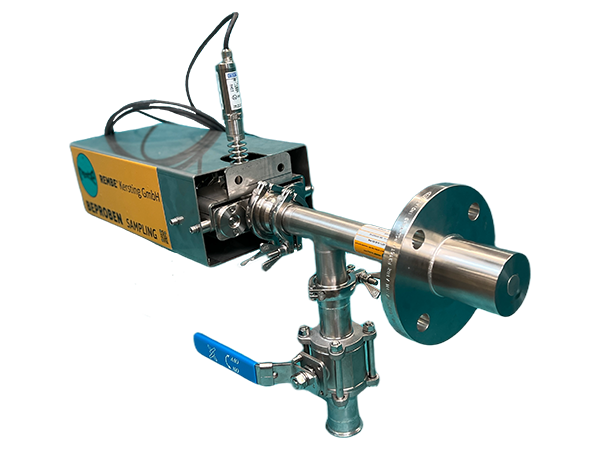 Material extraction in mixers with wall-tracking agitator
The flush-mounted sampler SAMscrewtasty is an innovative device developed by technicians to take material directly from the container wall. The functioning of this pneumatic sampler can be divided into several steps.
Initially, the sampler is in its basic position, with the screw driven fully forward and pushing against a sealing surface on the welding flange. Subsequently, the screw is pneumatically retracted, which opens a sampling chamber.
In the next step, process material is inserted into the now free sampling chamber by the agitator. Then, the screw moves forward while rotating and seals the sample chamber, thus securely trapping the sample.
The extracted sample is then transported to the sample outlet by rotating the screw backward. Finally, the sampler returns to its original position and is ready for the next sampling cycle.
Through this sequential approach, the SAMscrewtasty guarantees precise and reliable sampling directly from the container wall.
Options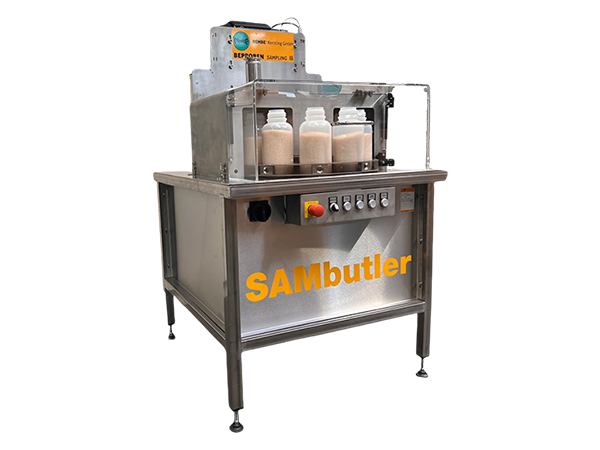 Sample Carousel SAMbutler MIDI
Sampling system for fully automated filling and labeling of samples and retention samples in the chemical, food, or feed industry.